WebLingo's service's. Want to know more?
WebLingo can get you online fast.
Australia and worldwide.
Having the WebLingo team as your website developer, ensures you get a custom styled and well functioning website, delivered fast?
All of our sites are developed mobile compatible and with optimisation taken into account during the design phase.
With a WebLingo website, get ready to capture leads and showcase your company's brand professionally.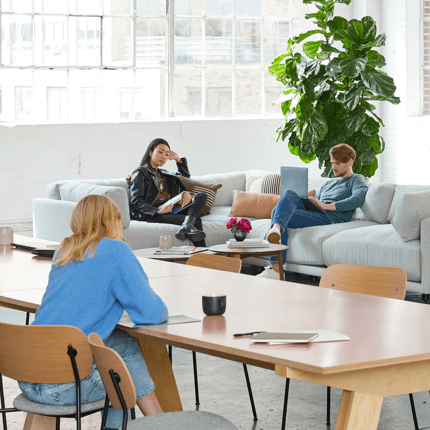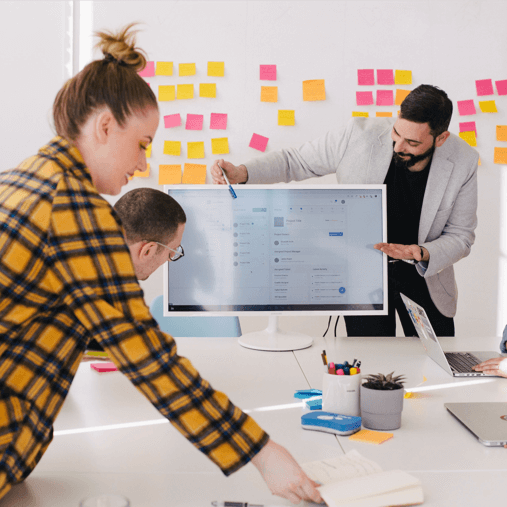 Get Your Business Noticed Online
Every decision made leading up to the launch of your website makes the difference between having a website and having a website with presence.
The design, layout, style, messaging and content, the usability and the speed of the site. All of these things combine to create an impression of your business. WebLingo will make it a good one!
WebLingo are your partner in business.


Whether you want to upgrade your current site, or you want a brand new site, WebLingo want to be on your team!
We will be as excited about your project as you are, possibly more! We will not try to bog you down with technical jargon that you don't need to know about. We will explain all the options to you and will then provide a locked-in quote. No hidden fee's, no hidden add-ons (because they would have been explained up-front). We want to impress you and we are very confident that we will.
What you will get is a fully customised website design that is mobile responsive, looks fantastic and is ready to be optimised. There are many things that we can do during the design phase that will assist with optimisation later. We will talk you through this as we go. Search Engine Optimisation (SEO) is vitally important to any professional web site. The ultimate goal is to have your site working for you, rather than just being a reference that you verbally point prospective clients to. We want to work with you to achieve the best outcome, so that you can profit and we can be proud. 
Digital
Consulting
Understanding
Focused
To offer you a custom designed website, we first seek to obtain a thorough understanding of your business. Of most importance (apart from learning about your product or service), is understanding your competition and your target market.

In the design phase, we create conversion focused design concepts and combine them with your brand's identity to create a stunning, creative website that captures your target audience and improves the chances of converting them into paying customers.
Strategy​​
Customised
Planning
Execution
We will help you to plan the journey of taking your business online.
Strategy is important and we will ensure that we set and stay focussed on the strategy we've agreed upon prior to building your website. This will ensure that we build a site that is customised to suit your target market.
We want your visitor experience to be a positive one that will keep them coming back.
Website
Design​
Development
Management
Although we are located on the NSW Coast, we offer website development services Australia-wide and internationally.
We want to offer clients more than just a quick fix. WebLingo can supply top quality templates, however we prefer to build a website fully customised for your business.
We can host and continue to manage the site for you and we can assist with optimisation.
We also supply various stock images and can obtain additional images for a nominal fee. We can also use your own images, if they are in a suitable format (again, that's something we can help you with).
So, if you want a quality website built for your business, whether it be on the Central Coast or anywhere else in Australia, we are here for you.
Research​​
Business
Online
Consumers
Building a website is not enough. As quickly as you can build the site these days, technology changes, Google rules change and if you don't kepp-up, your site get's left behind.
Luckily for you, we are great at research. We are always keeping-up with technology and changing strategy where and when required.
It's not enough for us just to build a website for you. We want to optimise it for you, maintain it and ensure that you continue to rank well.
While you concentrate on your business, we will work behind the scenes doing all the research required to keep your site ranking well and generating a steady stream of leads for you.
SEO
Search
Engine
Optimisation
SEO (Search Engine Optimisation) is serious business and not something that you should overlook. We will proactively manage the SEO for you, if you choose.

We can do a lot by optimising generically and this involves many strategies that cost time, rather than advertising dollars. Then there is a lot we can do with Google AdWord campaigns, in order to raise your Google visibility for particular search terms.

Even on the Central Coast, we need to optimise in order to ensure we are seen. However if you are in a larger geographical area, it's imperative that you invest in optimisation. WebLingo we can help you to lift your online presence ,so that you start getting noticed.
To put that in normal language 'Pay Per Click'. This is something that is an ongoing project and we are happy to manage this for you.
The budget is set by you and can be ramped up or down as you require.
We don't earn more if you spend more! We are always budget conscious when spending your money. We will monitor the traction and will only increase the spend when we feel it's warranted and we will discuss this with you at the time.
WebLiingo will send you regular reports, so that you can track your spend and see the results.
We strive to make our clients happy
So, let's be happy together