Website Design Made For Your Business In 48 Hours
Servicing clients from the Central Coast NSW
Australia's national and international web designer
Your Digital Presence Is About To Take Off!
WebLingo was created to meet a need in the market for small businesses to be able to access affordable and trustworthy website development services.
With WebLingo, we don't promise anything that we can't deliver!  We are confident that you will be well looked after and that ours will be a long and mutually rewarding business relationship.
Why not have a look at our pricing page. We're pretty sure you will agree that we are worth talking to. 
Increase Performance and Customer reach
Having WebLingo as your website developer, ensures you get a custom styled and well functioning website, delivered fast?
All of our sites are developed mobile compatible and with optimisation taken into account during the design phase.
With a WebLingo website, get ready to capture leads and showcase your company's brand professionally.
Some of the websites we have designed for our clients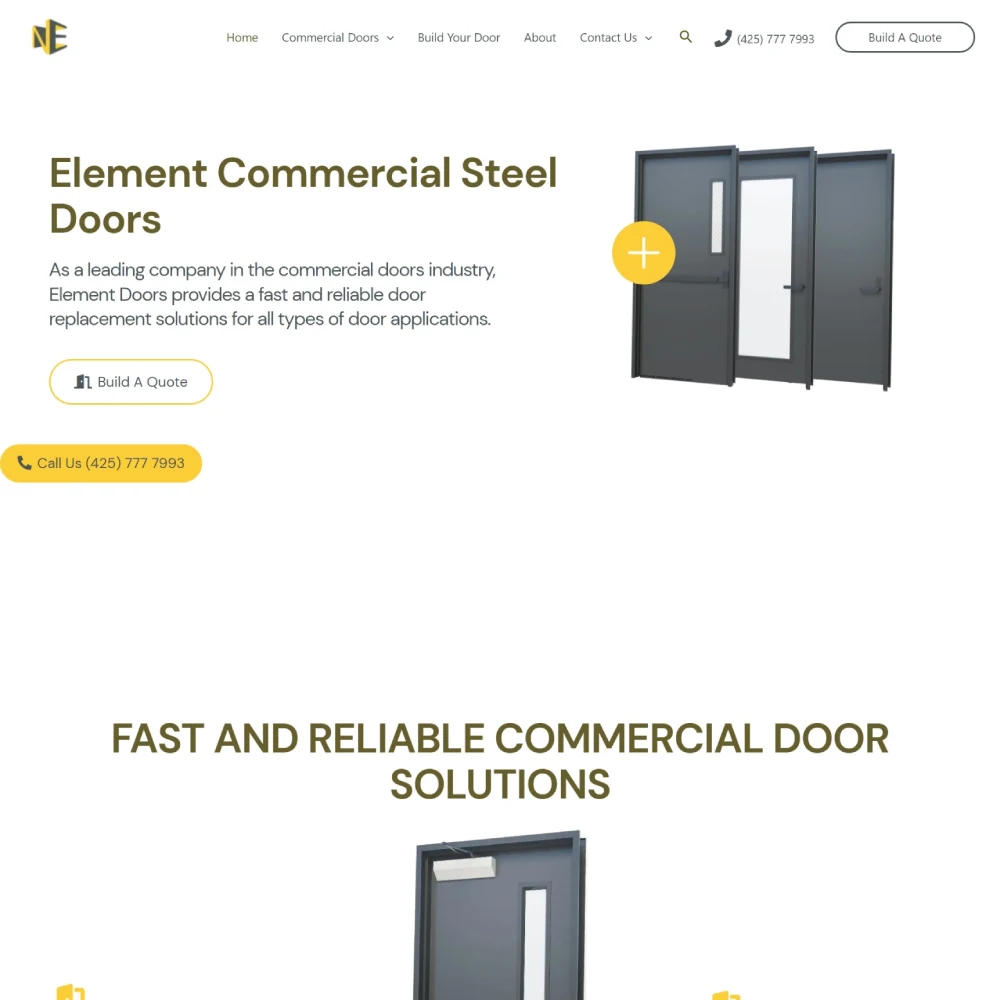 Hardware and Industrial Website Design
website made for Commercial Door Company www.ElementCommercialDoors.com The website for New Element Commercial Doors, based in Seattle, WA, USA was designed to showcase their commercial metal doors and access control services. Here's an explanation of the key features ...
Accelerating your business with the biggest internet company, just makes sense.
To be noticed on the internet, you need to work with Google and its multiple products. Whether you're located on the Central Coast or anywhere else in Australia, we take the stress out of the process of listing and promoting your business on Google.
Your local website agency
Central Coast, New South Wales, Australia
WebLingo is highly regarded website design agency operating in the Central Coast, catering to clients from all over the world we have gained a reputation for exceptional design skills, innovative approach, and client-focused services. Here are some key details about Weblingo:
Expertise and Services:
WebLingo specializes in providing comprehensive website design and development solutions. Isaac is a skilled professionals that excels in various aspects of web design, including user experience (UX) design, visual design, front-end development, and back-end integration. We also offer services like responsive design, e-commerce development, content management systems (CMS), search engine optimization (SEO), Booking app management and digital marketing strategies.
Portfolio and Clients:
WebLingo has an impressive portfolio that we showcases diverse range of projects for clients worldwide. Their clientele spans various industries, including e-commerce, technology, hospitality, finance, trade, and more. We have successfully delivered websites for global businesses, startups, non-profit organizations, and small to large business, among others.
Design Approach:
WebLingo adopts a user-centric approach to design, focusing on creating websites that not only look visually appealing but also provide an optimal user experience. They emphasize understanding the clients' goals and target audience to develop websites that align with their brand identity and effectively communicate their message.
Collaborative Process:
The agency prioritizes collaboration and communication with their clients throughout the project lifecycle. They involve clients in every stage of the design and development process, seeking feedback and making revisions to ensure the final product meets their expectations.
Custom Solutions and Scalability:
We understands that each client has unique requirements. We strive to create custom solutions that address specific business needs and are scalable for future growth. Whether it's a small business website or a complex e-commerce platform, we tailor the services to meet the clients' objectives.
Central Coast Focus:
Operating from the Central Coast, New South Wales, WebLingo takes pride in serving the local community and contributing to the growth of businesses in the area. Their proximity to Sydney enables us to cater to clients not only on the Central Coast but also across Australia and internationally.
What are you waiting for?
Get in touch now to have a no obligation chat about how we can help you launch your business online.